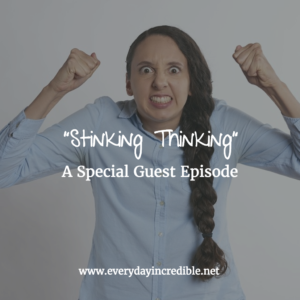 Hey, ladies! It's a surprise bonus episode! My three-year-old, Keegan chose the topic for this episode, and I thought you all may enjoy.
Psalm 118:24

This is the day the Lord has made; We will rejoice and be glad in it.
What suggestions do you have for changing the stinking thinking? What stinking thinking invades your thoughts?
Come to the Every Day Incredible Ladies facebook group to discuss!